South Africa Kitesurf Clinic 2019
Location – South Africa – Cape Town
Date – 27th January 2019 – 9th February
Price – £1999 (coaching included) – early bird. Flights are included at current prices and can increase based on demand and availability. Please note that all bookings are non refundable. The price now includes taking a sports luggage bag on the flight FREE OF CHARGE!
Destination – Cape Town, South Africa Flight time – 11 hours
Flight times outbound: London Gatwick 18:10 / Cape Town 08:05(+1)
Flight times return: Cape Town 00:35 / London Gatwick 10:35
Duration –12 nights
Level of rider required: – Advanced, independent riders only. This trip does not involve any coaching and conditions are more challenging. Riders must be able to kitesurf independently, ride and stay upwind and perform a self rescue if necessary.!
South Africa is probably the most popular winter destination for kitesurfing, and it's no surprise given the conditions it has to offer. The beaches we have chosen boast some of the worlds best waves. Take your riding to the next level with almost two weeks amazing kiting on the sunny and windy coast of Southern Africa. Under the watchful eyes of The Kitesurf Centre instructors you will gain plenty of water time to progress your kitesurfing.
The trip also coincides with the worlds biggest kitesurfing competition – The Red Bull King of the Air. If this doesn't inspire you, then nothing will!
We'll be sharing the trip on the world renown beaches with the King of the Air competition, in and around Cape Town. Fortunately there is miles and miles of coastline so there is space for everyone. Cape Town is known for its strong consistent afternoon breezes and rolling waves. The conditions these offer is truly first class with flat water between the swell and nice kickers to jump from.
The great part about Cape Town is that there is so much to do beside kitesurfing.
Including flights, return airport transfers in a minibus with trailer and 12 nights accommodation self catered in Cape Town although we'll organise some BBQs as well, is just £1499.00. Rooms will mostly be a mixture of twins and triples.
Included – 20kg Luggage allowance + FREE additional 30kg sports bag allowance
What's included- Just about everything! Flights, accommodation, breakfast, airport transfers, entry visas, 10km downwinder, transfers between destinations, warm weather and consistent winds!
What's not included – Travel insurance (compulsory), kiting equipment, transport to and from the airport in the UK although may be possible if you contact us. If you need to rent equipment for the week please let us know when booking.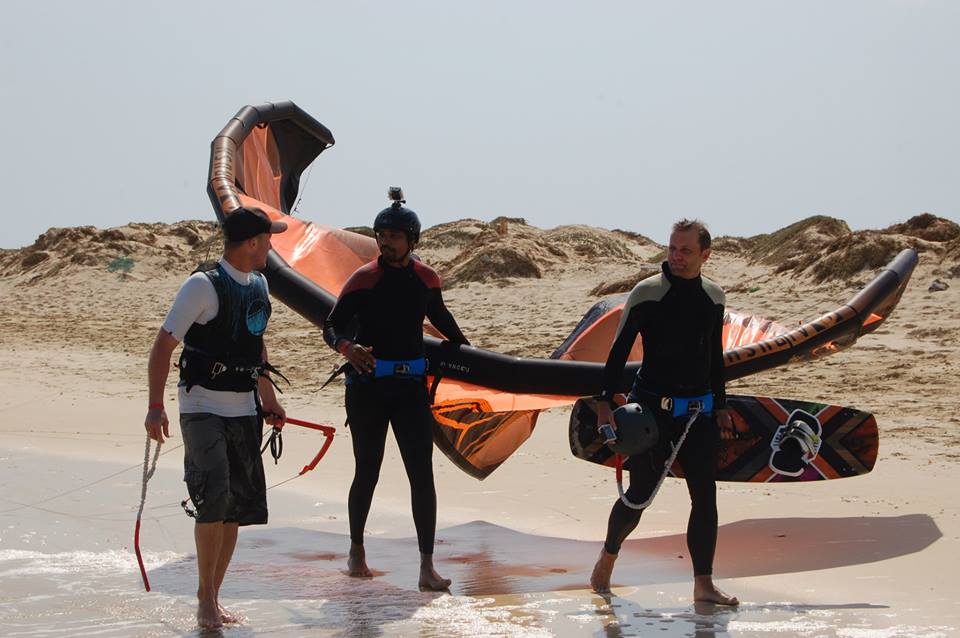 These are early bird prices and they will go up as the cost of flights increase. This trip is also very limited on spaces, once it's full we cannot add extras.
We first visited the area in January 2008 at the start of their season but the wind was still consistent and very warm. The air and sun is HOT, so plenty of suncream but you still need a thick full wetsuit, as the water rises up from Antartica so is cool. A normal 5mm wetsuit should be sufficient. Average windspeeds vary but generally it is lighter in the morning and then builds with local effects, (especially in Cape Town and Table Mountain) so by mid afternoon it's very strong. Recommended kite sizes would be 6 – 13m.
Please note, once the flight is booked the holiday is non refundable